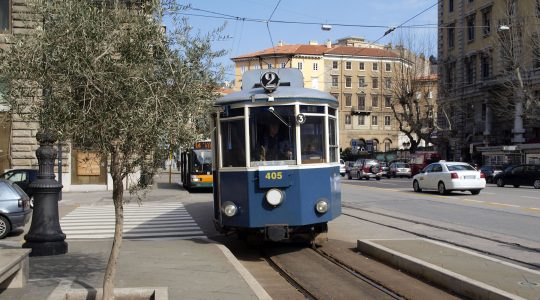 29 June 2017
FROM AUSTRIA TO TRIESTE
It has been a while since Austrian railway carriages were last seen in Trieste. But the former Habsburg port may well secure a direct rail link with Austria in summer 2018. The possibility of extending the existing Villach-Udine regional rail service to Trieste at weekends is being evaluated. The Villach-Udine cross-border link was launched in 2012. Five years on, it seems that the trains – which run twice daily in each direction – are well used.
There are already connections in Udine with Italian local trains to Trieste, which is about 80 km away to the south-east of Udine. But the plan is that from June 2018, for an experimental period of about one year, ÖBB trains from Villach could on Saturdays and Sundays run right through to Trieste. The travel time from Villach to Trieste would be about three hours.
The main station in Trieste has not had any regular international trains for some years. The station at Villa Opicina, on the karst a few kilometres north of Trieste and still in Italian territory, has regular local trains to Slovenia, but Trieste itself is devoid of international services. So the appearance of Villach on the departure boards at Trieste will bring a renewed dash of Austrian flair to a city that once flourished as part of the Austro-Hungarian Empire.
Go back to the blog