18 Aprile 2017
24 hours in Trieste / 24 ore a Trieste
Boasting a richly varied history and culture, Trieste is in all respects a border town, whose elegant pose is occasionally shaken by the turbulent Bora wind gusting from the North East. Discover its castles, architecture, culinary traditions, literary heritage and Mediterranean culture.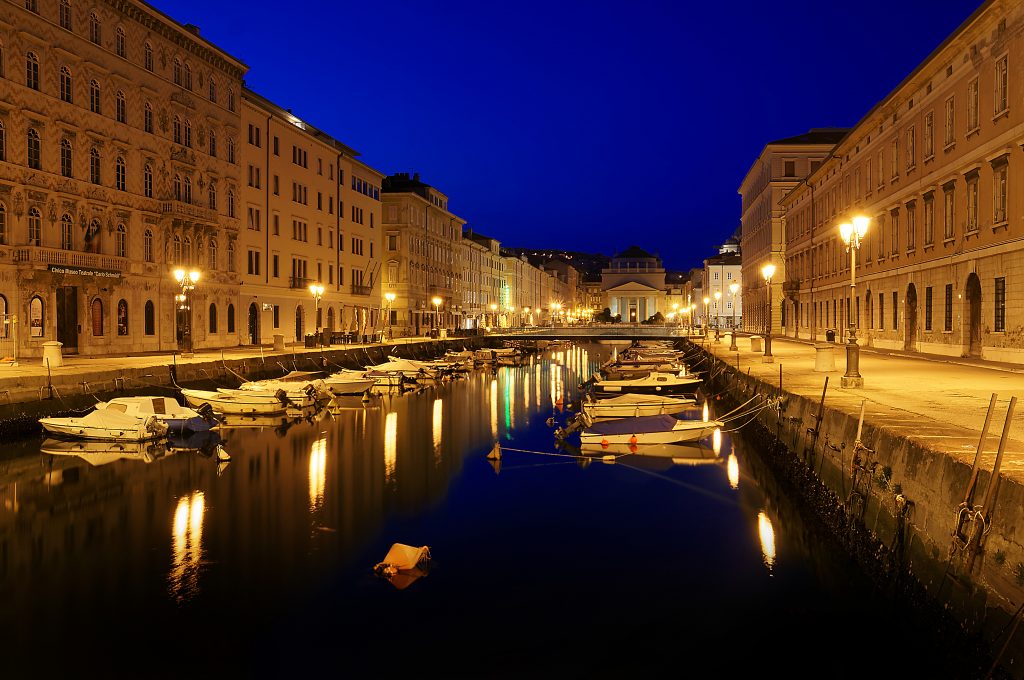 A visit to Trieste may well start from Miramare Castle, perhaps its most iconic landmark. Built in 1860 for Austrian Archduke Ferdinand Maximilian, the castle combines Gothic and Medieval elements, in keeping with the eclectic fashion of the day. The Adriatic Sea and the seashore park, rich in rare botanical species and peculiar decorations, provide the Hapsburg city with a Mediterranean background, creating a fairy-tale scenery able to revive the spirit of times gone by.
The surrounding area is also a WWF marine nature reserve, where the visitor can experience scuba diving and virtual tours.
The stretch of coast between Miramare and Trieste city centre is Barcola, the triestini's favourite place for summer playtime. When evening comes, after bathing and sunbathing, a Spritz at one of the pine grove's kiosks is highly recommended.
A good place to start is Molo Audace. Walk along the shore until the end of the dock by the Gulf of Trieste. From here you can admire the elegant palaces of Piazza Unità, often regarded as the city's parlour. Formerly known as 'Piazza Grande', the square was renamed after Trieste's annexation to the Kingdom of Italy in 1918 and is the largest seaside square in Europe. Look for the halberds, symbol of the city, and for the two figures striking the hours on top of the Town Hall, Mikeze e Jakeze, who will be found again later on. The night view of the square is not to be missed.
This pedestrian area, next to Piazza Unità, is the most lively spot of the Zità Vecia ('old town', in the local dialect). The visitor allowing themselves to get lost amid Cavana's alleys will find a number of bars, cafes, restaurants, quaint corners and little squares, some of the highlights of the area being the Arch of Richard, the neoclassic Rotonda Pancera and the modern art gallery Revoltella. James Joyce lived here during his last period in Trieste.
On top of the old town, a short walk from Cavana, is San Giusto Hill… read more
Ritorna al blog