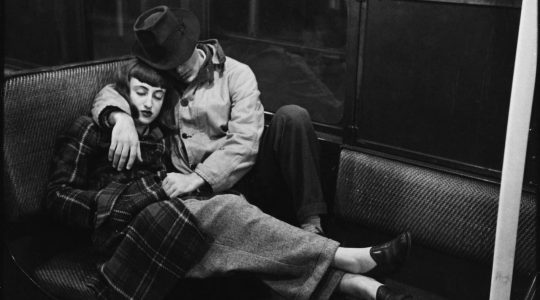 15 October 2021
Stanley Kubrick photographer: the exhibition in Trieste
Magazzino delle Idee in Trieste hosts until January 30, the photographic exhibition "Through a different lens. Stanley Kubrick Photographs". On show 130 photographs by Stanley Kubrick.
Stanley Kubrick: what to see at the exhibition in Trieste
The exhibition, curated by Sean Corcoran and Donald Albrecht, is a tribute to Kubrick's exceptional experience as a photojournalist before his dazzling career in film.
The photographic itinerary features 130 photographs testifying to the early work of the future director, who at the age of just 17 became a contributor to Look Magazine, a famous New York magazine.
The snapshots taken between 1945 and 1950 describe the reality of America and the city of New York according to the photographer's vision and skilful storytelling skills, restoring the atmospheres, people and details of a historical era in turmoil. These photographs represent the prelude to a talent that he would later use in cinema for masterpieces such as Paths of Glory, Lolita, 2001 A Space Odyssey, Dr Strangelove, A Clockwork Orange, Barry Lyndon, The Shining, Full Metal Jacket and Eyes Wide Shut.
The exhibition is organised by ERPAC in collaboration with the Museum of the City of New York and the Stanley Kubrick Archive.
| | |
| --- | --- |
| Where | Magazzino delle Idee, Corso Cavour 2, Trieste |
| When | 3 October 2021 – 30 January 2022 |
| Hours | Tuesday to Sunday from 10 am to 7 pm. Closed on Mondays. |
| Ticket | 8 euros; reduced: 5 euros; free up to 12 years old |
| Info | www.magazzinodelleidee.it |
Go back to the blog